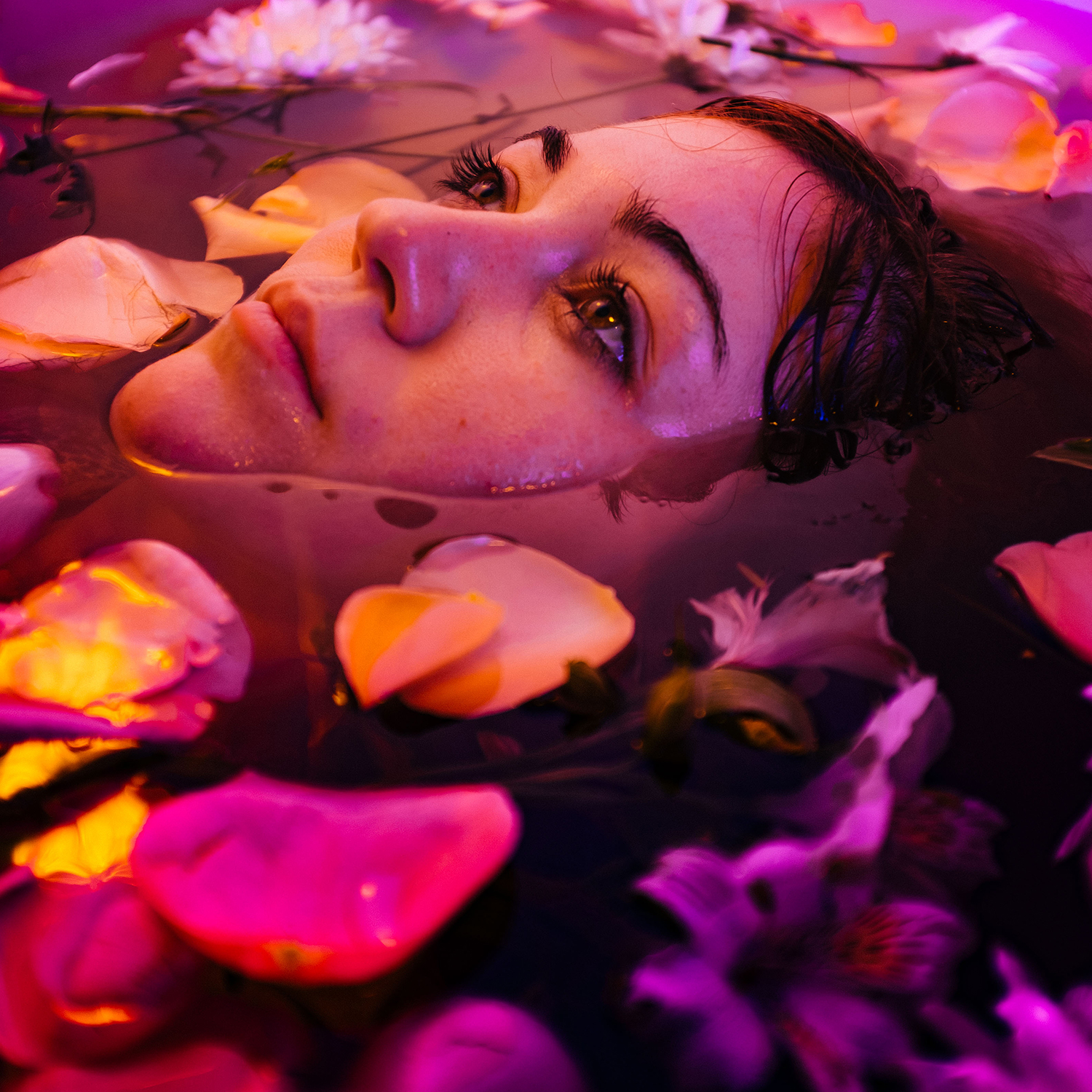 Yesterday's demons have a way of shaping today's perspective. Confident and anew, Jules Hale directs Den-Mate—the multi-faceted dark pop project born in her bedroom in rural Virginia—toward greater creative heights, a feat that she attributes to the wisdom gained through harrowing experiences in her past. Loceke—their debut full length, out September 28th on Babe City Records—finds Hale assessing the darkness of her past with a fresh perspective, treating what was once wholly terrifying with a bit of tenderness. The result is a nuanced and grooving take on the story of death and rebirth, starting with the album's throbbing opener "Charlotte" through the possessed "DC Junkie" and resigning with the ethereal sigh of "Still Life."
Next to the icy lo-fi electronics of last year's Entropii, Loceke sounds lush and full, bringing now-trademark Den-Mate layering techniques into technicolor. The record's varied instrumentation—most of which was performed by Hale—and choice sample use keep the record exciting and alive, with Hale's distinct vocal affectation and unmistakable production flourishes keeping the sound and feel consistent throughout. While not a concept record in a traditional sense, Loceke draws listeners through the song cycle of darkness and renewal. The emotional narrative of the record comes to a head on the title track, a slow-burning synth dirge that starts quiet and close, but crescendos into a hypnotic explosion of spinning sounds. At its climax, the orchestrated cacophony serves to cleanse, ultimately leaving the listener with a tremendous sense of relief and resolve.
Borrowing and expanding on concepts from like-minded songwriters and producers including Bjork, Kim Gordon and Mica Levi, Hale is poised to make a mark of her own through Den-Mate.
Back to releases page